IMAGINE Properties has quickly grown to become one of the most modern and advanced Real Estate agency's that is continually changing the way we buy and sell property in South Africa today. IMAGINE has been featured in national publications over the years due to our unique story and success.
Our Management Team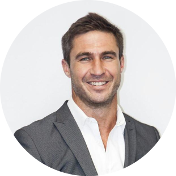 Dale Purdon
Director / Founder
Dale Purdon, director and founder of IMAGINE Properties. Prior to setting up IMAGINE, Dale set out to build his own property portfolio in South Africa where he focused on acquiring high yielding rental properties in the lower end market and gained extensive experience in stock-sourcing as well as portfolio management. Dale then spent 4 years in the U.K where he founded a property sourcing and brokering service specializing solely in the sourcing of below-market-value and distressed properties, and as a result gained extensive experience in advanced marketing and lead generation systems in the real estate sector.
Dale later decided to move back to South Africa with a vision to create a one-stop-shop for buyers/investors looking to create a passive income through property investing, as well as provide a unique service for sellers to quickly and easily sell their property in a seamless and hassle free manner. Backed by his experience and burning passion for assisting others in reaching their financial goals and dreams through property investing, he founded IMAGINE Properties.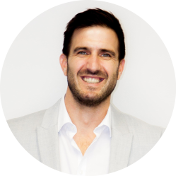 Stuart Purdon
Director
Stuart Purdon, a director of IMAGINE Property Investments started his property career whilst living abroad in London where he spent 5 yrs using the strength of the pound to build up a property portfolio in his home country of South Africa. Stuart's portfolio was built on the idea of creating streams of passive income through buying a number of cash flow positive properties in the lower end market.
After returning to SA in 2007 with a passion for the property industry, Stuart spent the last few years as a Property Manager being responsible for a large portfolio of rental properties in the Western Cape. Stuart then moved on to become the leading Sales Manager for International Property Solutions where he gained a vast amount of knowledge and experience sourcing and brokering of investment properties throughout the South African region.
He finally joined IMAGINE Property Investments utilizing his years of experience and knowledge in the industry to help other South Africans meet their real estate and financial goals.
Nadia Isaacs
HR & Finance Manager
Nadia started as a PA at Chas Everitt International where she gained insight into her career path in Real Estate. She soon realised her valuable contribution in ensuring the smooth running of an organisation and her passion for training & development. It was thus a natural progression for Nadia to find herself heading up the Human Resources and Finance department for IMAGINE.
Nadia performs a variety of functions for IMAGINE including Human Resources, Bookkeeping, Office Management and Marketing. Her sharp organization skills and experienced understanding of real estate office dynamics and its functions make her an invaluable member of the IMAGINE family.

Shamiel Galant
Sales Manager, Gauteng
With many years of sales and client relations experience, Shamiel specialises in matching investors' needs with the ideal property to generate passive income streams within the Pretoria area.
As an individual whose passion lies in customer service and ensuring a positive outcome and client experience, IMAGINE is pleased to have Shamiel on board as a senior Investor Relations Consultant and Sales Supervisor.